Bug-Out Trailer
-Home Made
Build a mini-Conestoga Bug-Out Trailer
http://www.endtimesreport.com/mini-Conestoga.html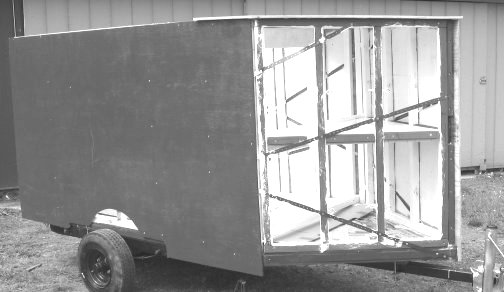 The idea of having a small trailer to pack full of survival gear for a "bug-out" appeals to many people. Who knows when an evacuation may be needed for any number of causes? Those first out when the need arises often beats the rush, and that can mean survival or being stuck in a traffic jam on a freeway, going nowhere and facing whatever caused the evacuation to be faced in perhaps the worst conditions possible.
The actual building of such a trailer can seam daunting. It really is not that hard. The actual construction can
... CONTINUED at LINK, above ...