Canning Fruit Juices-Home Made Strainer/Juicer
NOTE:

There is a lot of information on this topic. You'll have to click on TWO pages to see all the information included for home-made canning options for Juices.
Home-Built Items
http://www.endtimesreport.com/home_built_items.html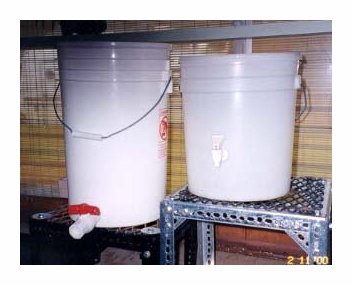 By Miles Stair
Part One:
A half century ago, many farmsteads had specific tools for specific purposes. It was called efficiency. Most of those tools have disappeared, in many cases along with the reason for them. Now, we must often build our own specialized equipment. Fortunately, it is neither hard nor expensive, and the end result is vastly increased utility and efficiency.
In hard times, canning fruit juices will be necessary. Commercial products might not be available nor their purity reliably.
---CONTINUED at LINK, above ---
Related Pages Include:
Part Two:
EFFICIENT CANNING OF FRUIT JUICES:
http://www.endtimesreport.com/juice_filter.html