Diabetes-Prepping for Type 1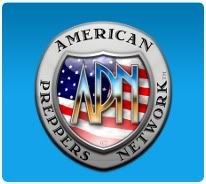 Original post by
'PathAcross' at AmericanPreppersNetwork:
Prepping for Type 1 Diabetes
http://americanpreppersnetwork.net/view ... =95&t=2050
If you or someone you know has type 1 diabetes, you're in a tiny minority.
From a survival standpoint, type 1 diabetics are in a pretty crappy situation. Anywhere from a few hours to a few days without insulin will send a diabetic into a condition called ketoacidosis. Untreated this can lead to a coma and death.
Type 1 diabetes differs from the much more common type 2 diabetes in that the pancreas of a type 1 diabetic does not produce any insulin at all. Type 2 diabetics either produce less insulin or have trouble metabolizing the insulin that is produced. It is more complex than that, yes. Essentially what this means is that type 1 diabetics rely on insulin injections to stay alive, while type 2 can be controlled with pills, diet, exercise, and/or insulin, and/or a combination of these things.
As a type 1 this is something that I worry about a lot. It's very important to stay WAY ahead of the game. And you don't even need to be into prepping to make sure that you have enough supplies to last for awhile, for any reason. Complicating matters is that some types of insulin are only available by prescription, it's perishable, and fairly expensive.
So I've come up with a few ways to be prepared that might be useful to you or someone you know. Different people may have different methods, but this way covers all the bases.
--- continued at link, above ---