'Little doc' @ American Preppers Network: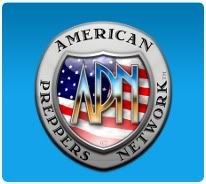 Honey, I'm Home!!
Danny asked:
Quote:
How is the best way to use honey in wounds? How to use in different types of wounds? Can it be use for animal bites?
Honey is one sweet substance. (Pun completely intended.) It has been proven in studies done by researchers at University of Waikato, Ohio State University, the Ohio Health System, and Mt. Cermel Health as being very effective in a variety of wounds ranging from burns to ulcers.*
Good Things About Honey.
Honey debrides wounds, removing dead tissue painlessly which is essential to healing. Due to its properties inflammation, swelling, and pain subside immediately. It promotes minimal scarring. It increases the speed of wound closure.
High Osmolality:
The glucose oxidase, found in the saliva of bees, (yes, you have been eating bee spit)contributes to the osmolitic state of the golden sweetness.
Honey is a supersaturated solution of sugars that has a strong interaction with water molecules. The lack of free water molecules inhibits the growth of bacteria.
Hydrogen Peroxide:
This is produced via the glucose oxidase enzyme reaction when diluted by wound exudates. This is slowly released, so that there is a cleansing process that occurs, but does not damage tissue.
Antibacterial Phytochemicals:
These antibacterial properties are more related to the acidic nature of the honey, as well as the types of plants that the bees take the pollen from.
Studies have shown that the most antibacterial forms of honey are those derived from the Manuka plants (
Leptospermum scoparium
) in New Zealand, from Austrailia, and the honeydew honey from central Euprope.
These honeys are effective against MRSA and beta-lactamase producing bugs.
Staphylococcus aureus
is especially sensitive to honey's antibacterial properties.
Problems with Ordinary Honey
Some scholars argue against using food grade honey on wounds due to the high amounts of pollen still within it as well as the possibility of it containing botulism spores. Hence, the reason why pediatricians suggest that you avoid giving honey to infants until they are one-two years old.
Other scholars indicate that there have been no problems utilizing food grade honey, except for the possible allergic reactions to local pollens or the bee saliva itself in people with hypersensitivities to hayfever and to bee stings.
Truth be told, ordinary local honey does not have the same antibacterial properties to that of Manuka honey, but still it is useful nevertheless, especially if used in higher quantities.
Different Types of Wounds.
Leg ulcers, pressure ulcers, diabetic foot ulcers, bed sores, rashes, burns, infected wounds
How to Use Honey.
The manner that you use honey to apply to different types of wounds is pretty much the same except for minor details that will be discussed below.
1. Wash the wound with sterile water or saline first.
2. Spread honey on a thick or multi-layered dressing.
4x4 gauze pads are the best. The are medihoney pads in New Zealand, or honey impregnated dressings that have been irradiated by gamma.
-1 oz honey on a 4x4 gauze pad
-4oz honey on a 8x8 gauze pad
-2oz honey on a 4x8 gauze pad
3. Apply an amount appropriate to body fluids.
The more exudate (fluid oozing from the wound), the more honey is needed. Wound fluids will dilute the honey, decreasing its acidity and effectiveness.
Personally, if the wound is an especially oozing wound, I would apply a day's worth of sugar to the wound first then on day two, apply honey. Too wet of wounds, need to be made drier. To dry of wounds need to be made wetter.
4. Deep wounds.
Apply honey into the wound, filling up the hole to the surface then add the honey covered dressing.
Note: Be careful not to get the honey on the intact good skin.
5. Cover the honey pad with a waterproof barrier dressing
, such as a large adhesive bandage.
Cover the bandage with a plastic bag when showering or bathing.
6. Check the wound every 3-4 hours.
A dressing that sticks to a wound, needs to be changed. Dressings need to be moist.
7. Change dressings up to 3 times a day at first.
As honey works, you will need to change the dressings less and less. For instance, due to the anti-inflammatory action of honey, the amount of exudate decreases, thereby decreasing the need for frequent changes.
8. Throw away old dressings.
Little kids and pets tend to find these and lick your wounds.
------------
Here is the link from one of the research groups on honey that you may find very useful:
http://bio.waikato.ac.nz/honey/honey_intro.shtml
*Honey was proven to have an 80% heal rate in partial- to full-thickness burns above the current medical standard of
Silver Sulfadiazine
.